Posted by Collin West on Sep 23rd 2016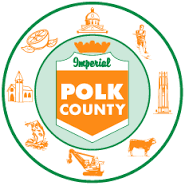 Here is an awesome article excerpt that must be read. It comes from Extreme Tech and highlights not so much the problem that occurred, but the way it was handle. It reads more like a Fargo episode and unfortunately in Florida, as of late, seems to be par for the course.
Last month, a 300-foot deep sinkhole opened up at a phosphate plant in Mulberry, Florida. The sinkhole, which measures some 45 feet in diameter, poured 215 million gallons of wastewater directly into a major Florida aquifer. But homeowners and nearby residents who draw drinking water from that aquifer weren't notified of the breach for more than three weeks.
The reason? Current laws don't require notification until there is evidence that the water migrated off-site. The manufacturer, Mosaic, told the Florida Department of Environmental Protection, the EPA, and Polk County officials, but wasn't required to post anything publicly about the incident.
"Should there be any indication of offsite migration of contaminated groundwater, rules require the notification of affected parties," the DEP's Dee Ann Miller said in an email to the Tampa Bay Times. "However, to date there is no evidence of offsite movement or threat to offsite groundwater supplies."
That's quite different than what happened in 1994, as the Tampa Bay Times notes, when a similar sinkhole
opened at a different phosphate plant. The Florida legislature changed the law in 2005, giving plant owners 10 days to notify the Florida Department of Environmental Protection, and DEP 30 days to notify consumers. Said notification period kicks in only after contamination has been found outside the initial area, which means Florida residents who draw water from the aquifer legally still weren't entitled to know their drinking water might have been compromised. Read the full article from extreme tech here.
First Florida raises the allowable known carcinogens in fracking fluid to be three times the healthy limit in their water, so that they can encourage more mining growth in the state. Now they straight up don't tell people you are drinking poison, because there technically isn't law about it.
If you live in Florida. Get a water purification system ASAP. That actually goes for everyone in America.