Posted by Collin West on Jun 24th 2016
Click on the picture below to view this week's newsletter.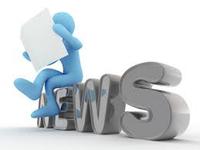 In this week's news letter:
We offer a very special deal, from Fred Van Liew himself, that bundles three of our most popular items for one amazing price. Supplies are limited so don't wait to take advantage of this special offer.
We also focus on how to deal with the high heat indexes on the way and how to spot symptoms of heat exhaustion before it escalates.
We touch on yet another region that can't drink their water and won't be able to for a few months.
This week's smoothie.
Question of the week.