Posted by Collin West on Aug 11th 2016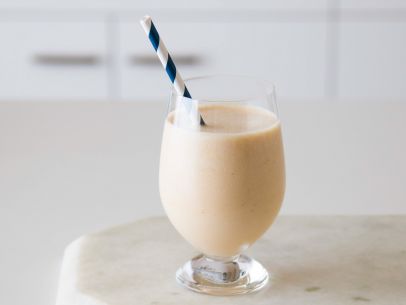 This week's smoothie goes along with our back to school theme. The kids will love it and it has lots of protein to get them through the morning. Who such great taste could be so healthy? Hopefully not the kids!
Here is what you'll need:
1 ripe banana, quartered and frozen
1/2 cup nonfat milk
1/4 cup plain nonfat yogurt
1 1/2 tablespoons creamy, natural, peanut butter

Blend all ingredients until desired texture. For a little added fun, use extra chunky peanut butter and an extra banana and serve it with a spoon.
Nutritional Analysis:Per Serving
Calories .... 325
Total Fat .... 12.5 grams
Saturated Fat .... 1.5 grams
Cholesterol .... 3 grams
Sodium .... 90 mg
Carbohydrates .... 43.5 grams
Protein .... 13.5 grams
Fiber .... 4.5 grams