Posted by Collin West on Jul 21st 2016
Mango Madness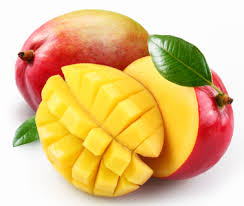 Take advantage of a ripe mango's disease-fighting ability with this delicious smoothie recipe. The mangoes we buy here in the U.S. come mostly from Mexico, Ecuador, Peru, Brazil, Guatemala and Haiti. Fortunately for us, these countries harvest their mango crops at different times of the year, which means we get to enjoy mangoes all year round. The mango year has two seasons, one in the spring/summer and one in the fall/winter. The two seasons overlap to provide a year-round supply. There are many different kinds of mangoes that range in color, shape, flavor and seed size. While the skin color of mangoes can vary from green to red, yellow or orange, the inner flesh of the mango is mostly a golden yellow. They have a sweet and creamy taste and contain over 20 vitamins and minerals.
Here was what you'll need:
1 can (8 oz) juice-packed pineapple chunks
1 c fat-free frozen vanilla yogurt
1 lg ripe mango, peeled and chopped
1 ripe banana, sliced
Crushed or cracked ice
Combine the pineapple (with juice), frozen yogurt, mango, and banana. Blend until smooth. With the blender running. gradually drop in enough ice to bring the level up to 4 cups. Blend until the ice is pureed.